TITANS GYM: noun ti·tans ˈjim ….Devine beings: one that is gigantic in size or power : one that stands out for greatness of achievement in a holy temple that consists of free weights, weight machines, benches, squat racks, dumbells, and rows of cardiovascular equipment
WORKOUT: noun work·out ˈwərk-ˌau̇t a period of physical exercise that you do in order to improve your fitness, ability, or performance
Our members come to TITANS GYM TO WORKOUT…. This is not play time, this is not social hour. Open 24/7 365 days a year, there are no more excuses. Need more reasons to join? Titans Gyms features northeast Ohio's largest weight rooms, free group classes, personal training, functional training, and so much more.
24 HOUR FITNESS FACILITIES
No more excuses. Our gyms are open 24/7, so the only thing stopping you is you! With keycard access, you can access Titans any time of they to work around your schedule.
FREE GROUP CLASSES
Titans members can attend any of our group classes. From spin to bootcamp, there will be something for everyone.
STATE OF THE ART EQUIPTMENT
Titans gym has the largest weight floor in the area. Each piece of equipment is hand picked by an exercise physiologist for proper bio-mechanics and safety.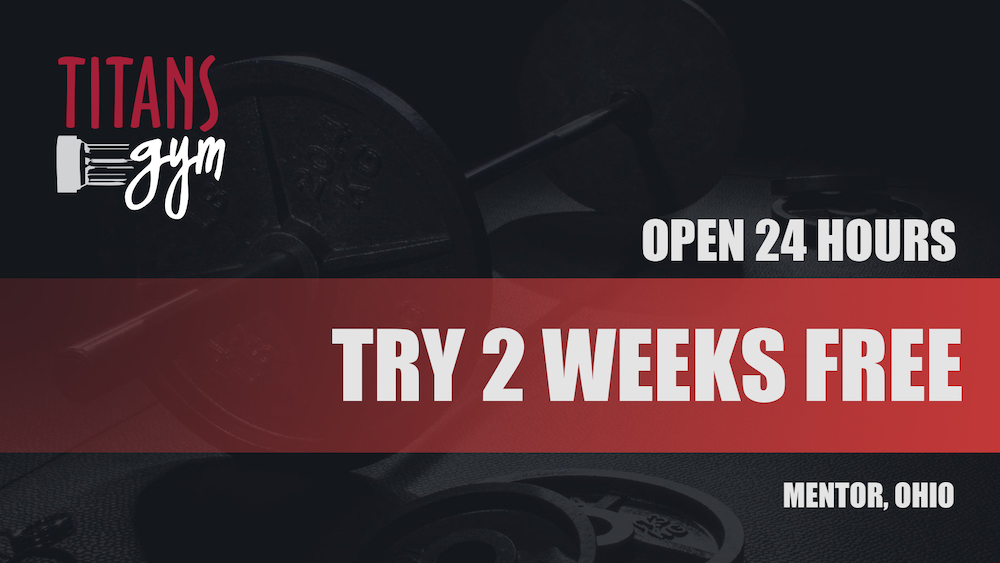 GET YOUR FREE 2 WEEK PASS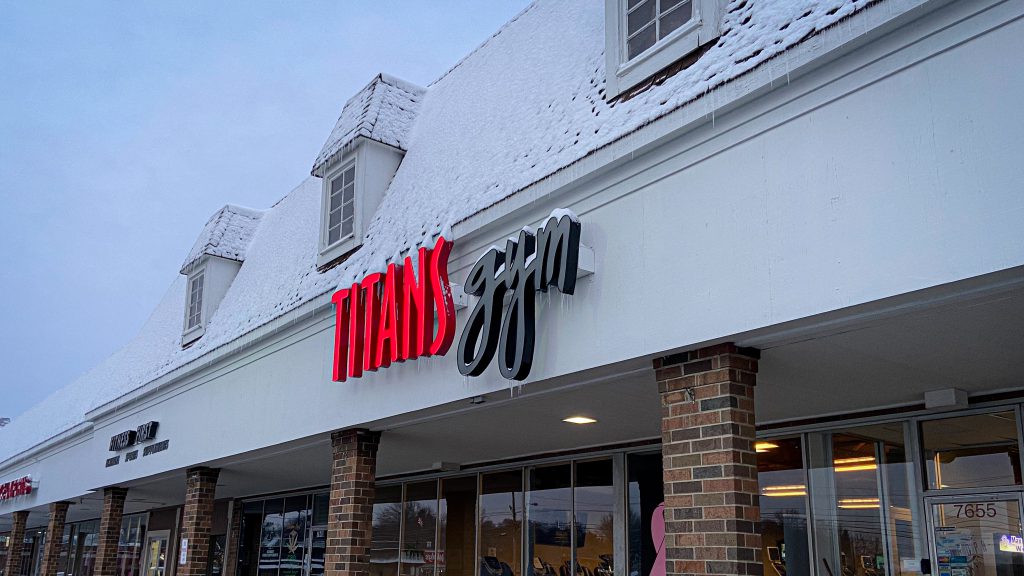 MENTOR, OHIO
Welcome to Titans Gym Mentor, the birth place of the Titan Ideal. Titans is built to work around your schedule with 24 hour access.
7655 Mentor Avenue
Mentor, OH 44060
440-953-9753